Ijsselmuiden (Ov)
A village located just behind the railway station of Kampen, to the municipality of which it belongs.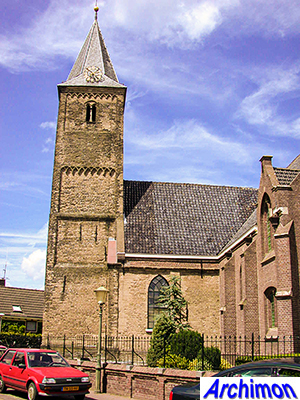 The reformed church is an old building with a Romanesque tower, a Gothic choir and a big neo-Gothic main space.
Location: Dorpsweg 53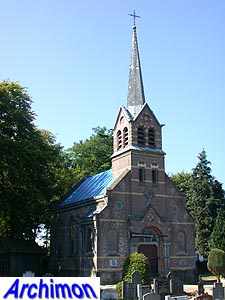 Located in Ijsselmuiden are the cemeteries of Kampen, including a Roman Catholic one, standing on which is this chapel in a more or less neo-Gothic style. It was built in 1889 and was designed by architect A.C. Boerma.

Location: Rondeweg
The Roman Catholic church O.L. Vrouwe Onbevlekt Ontvangen dates from 1919 and was designed by J. Stuyt, who designed several similar village-churches in neo-Romanesque style.
Location: Burg. van Engelenweg 137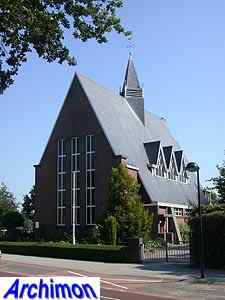 The Ned. Gereformeerde kerk dates from 1933 and was designed in a moderate Expressionistic style by B.T. Boeyinga.

Location: Burg. van Engelenweg 177
Back to the Province of Overijssel