Echteld (G): reformed church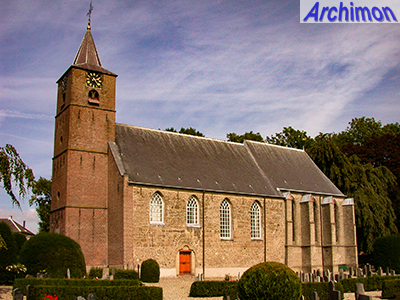 The church of Echteld is one of the oldest in this part of the country. The one-aisled nave, which is largely made out of tuff, was built in the 12th century or earlier and shows elements of the original Romanesque style, like the portal on the South side. The original small windows were later enlarged to the current size. The Gothic choir was built in the 14th century and has remarkably deep buttresses with saddle roofs. Although largely built out of brick, its outside is covered with tuff.
After in 1833 the original Romanesque tower collapsed and destroyed part of the nave, the latter was shortened in 1835 and a new brick tower built. Probably in the same period, the heavy buttresses were added to the North side of the nave.